Is it Time for an AC Replacement? 4 Key Signs to Watch For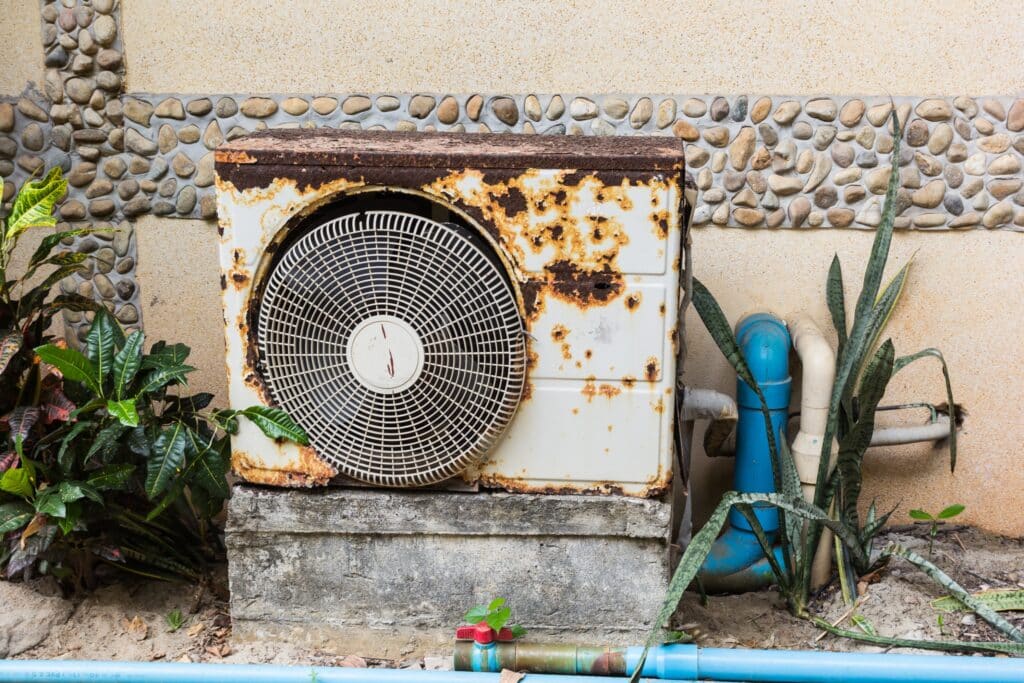 Is your air conditioner in Colorado Springs struggling to keep up with your cooling needs? Don't wait for it to completely give up before considering a replacement.
AC units often exhibit signs of trouble long before they break down entirely. By recognizing these indicators, you can proactively replace your system, ensuring consistent comfort in your home.
Continue reading to learn more about signs it's time for AC replacement in Colorado Springs. If you have any questions or are ready to book a service appointment, reach out to our trusted Colorado Springs HVAC company, Big Cat Plumbing, Heating & Cooling!
(719) 431-6990
1) Soaring Energy Bills: A Red Flag
If your energy bills are skyrocketing, particularly during the sweltering summer months, it's a strong hint that your air conditioner might be on its last legs. Inefficient AC units are forced to work harder and longer to maintain your desired temperature, leading to higher energy consumption. By upgrading to a new unit, you can enjoy energy savings and a more comfortable home environment!
2) Unrelenting Discomfort: When Cool Becomes Elusive
Feeling persistently overheated in your own home, despite your air conditioner's efforts? If your unit is struggling to cool your space adequately, it might be undersized for your home or struggling due to wear and tear. Replacing it with a properly sized and efficient system will restore your comfort and keep you cool even during the hottest days!
3) Signs of Aging: The Energy Efficiency Gap
Older air conditioners were designed before energy efficiency standards improved significantly. As a result, they tend to consume more energy than their modern counterparts. If your AC unit has been around for over a decade, it's likely draining your wallet through higher utility bills. Moreover, aging units can become expensive to repair, especially with changing regulations on coolants. In such cases, investing in a new unit becomes a wise financial decision.
4) Frequent Repairs: The Maintenance Merry-Go-Round
Is your AC technician becoming a frequent guest at your home? Continual repairs can quickly add up, both in terms of cost and inconvenience. If you find yourself on a first-name basis with your HVAC technician, it might be time to consider an AC replacement. Opting for a new unit can save you from the hassle of constant repairs and the associated expenses.
Experience Cool Comfort with Big Cat AC Replacement
At Big Cat, we understand the importance of a reliable and efficient air conditioning system. Our dedicated team is here to guide you through the process of selecting and installing a new AC unit that perfectly suits your needs. We prioritize your comfort and will swiftly have your new system up and running. Say goodbye to discomfort and hello to refreshing coolness – contact us today to explore your Colorado Springs AC replacement options!
(719) 431-6990