What You Need to Know About Water Treatment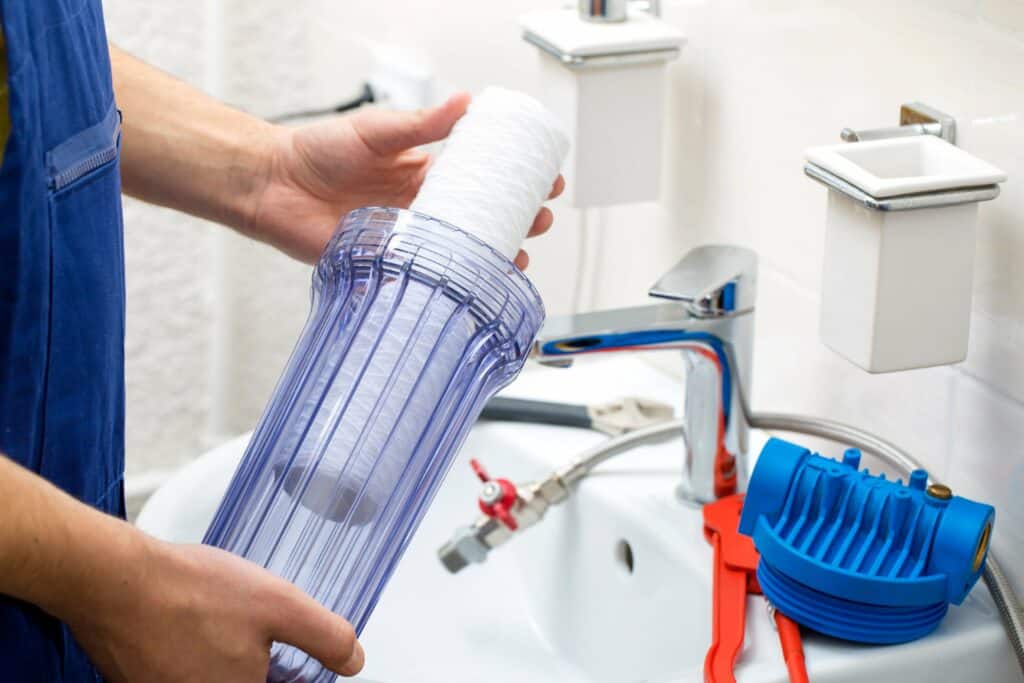 Are you concerned about the quality of your water? Do you feel like the water you're drinking doesn't taste good or isn't healthy?
Then contact us at Big Cat Plumbing, Heating & Cooling today! We'll come out and assess your water quality, then help you find the water treatment solutions in Colorado Springs, CO that will help you. We won't leave until you have fresh, clean water again.
(719) 431-6990
Water Quality Problems You Might Face
We see a wide variety of water quality problems, including:
Water that smells bad. This most often occurs when the water has sulfides in it, though it can happen for a number of reasons.
Water leaves a gray or white film on glasses and plumbing fixtures and leaves a buildup on your faucets. This indicates hard water, which means the water contains high concentrations of minerals like magnesium or calcium.
Water is discolored or cloudy. This means that something else is mixed in with the water. It's usually not harmful but it can be odd to drink water that isn't clear.
Water leaves green or blue stains on fixtures. This water is corrosive and may have a low pH level.
We can fix all of these water quality problems!
Water Quality Treatment Options
The water treatment options we choose for your home will depend on the problems you're having. They may include:
A water treatment system aimed at removing the sulfides and other chemicals that cause bad smells in your water
A water softener that will remove the minerals that cause hard water buildup
A whole-home water treatment solution that removes anything from your water that is not water will restore the clearness you want from your water.
A neutralizing system that adds anti-corrosive agents to your water and restores the pH to normal levels
We can install any one of these solutions on its own, or we can any combination of them. Our water solutions depend on the problems you're having. We'll design your water treatment in Colorado Springs, CO to match the issues you're having. That way, you'll see solutions fast and you won't have to pay to solve problems you aren't actually having.
Get Professional Water Quality Help Today!
Call us at Big Cat Plumbing, Heating & Cooling now so we can restore your water. Feel confident about the water you drink every day when you rely on our team to get it back to normal. Make your appointment now!