How to Prevent 5 Common Winter Plumbing Problems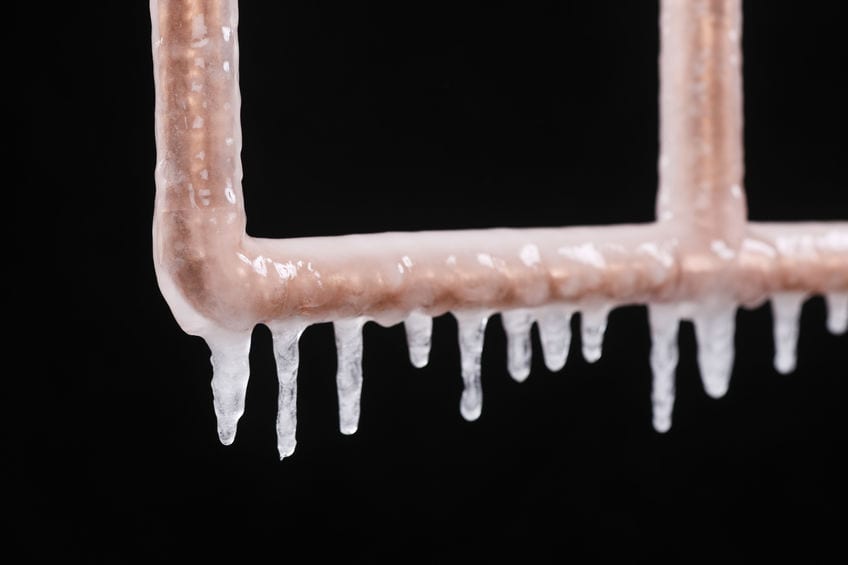 Did you know that some plumbing problems are more common in the winter than in the rest of the year?
These problems are often brought on by cold weather and storms, though some of them may be incidental.
Read on to learn more about these common winter plumbing problems and how to prevent them! They can help you avoid a potential emergency plumbing situation or damage to your home.
If you experience any of the issues below, call us at Big Cat Plumbing, Heating & Cooling, Heating & Cooling and we'll get an expert plumber in Colorado Springs or plumber in Florence so we can help you out!
(719) 431-6990
1) Frozen Pipes
Pipes can freeze both inside and outside. Prevent this by taking some action before the weather gets cold. Unscrew all outdoor hoses and turn off the water lines that go to your outdoor spigots. Insulate pipes that tend to freeze, and leave cabinet doors open when it's extremely cold outside. Keep your home's temp set to at least 58 degrees just to be sure nothing freezes.
2) Water Heater Issues
If you have guests over the holidays, your water heater will experience a heavier load than normal. This can cause it to have problems heating enough water for everyone. Help it out by insulating it in a special blanket that you can get at your hardware store. You can also insulate the pipes around it and invest in regular maintenance to keep it working well.
3) Clogged Drains
Big holiday meals can end in clogged drains if you aren't careful. Make sure you only put approved items down your garbage disposal; the rest should go in the trash can. Run plenty of water every time you use the disposal, and keep it running for a minute or so afterwards. You can also run ice through the disposal to help keep it clean.
4) Sump Pump Failure
Your sump pump may have to work harder through large winter storms, or it may even freeze. Make sure it gets maintenance and testing regularly, and keep the basement warm during the winter to avoid freezing. You can also reroute your gutters to direct water away from your home, lowering the load on the sump pump.
5) Outdoor Drain Problems
Outdoor drains can freeze or get clogged with leaves, causing all sorts of problems. Make sure you keep your drain covers clean from ice, leaves, and other debris. You may also want to invest in metal drain covers, which resist cold temperatures better than plastic ones.
Help from Your Local Colorado Springs Plumbers
At Big Cat Plumbing, Heating & Cooling, Heating & Cooling, we are here whenever you need any sort of plumbing service in Colorado Springs or in Florence. Call us now and we will be there soon to help you out. You can also learn more about what to do in an emergency plumbing situation by reading our Comprehensive Guide to Emergency Plumbing!
(719) 431-6990